Are you searching for the best WordPress themes that are simple yet elegant with minimal maintenance? It is not always about the colors, designs and simplicity, a lot more factors like creativity, productivity, and uniqueness will hold a lot of value along with the other features of each template. Here is the list of 100 best WordPress themes that are worth a try!
1. Divi – This WordPress Theme is the most creative and elegant theme. Its highlights are great design and professional service.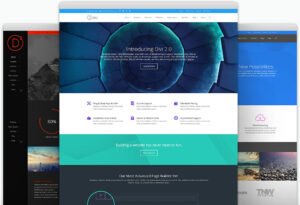 2. Oshine – It is the best creative multipurpose theme of WordPress and has 5000+ customers.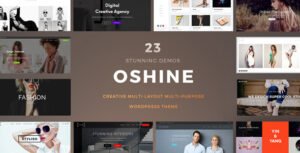 3. Massive Dynamic – This from the WordPress themeforest is a very popular and innovation collection.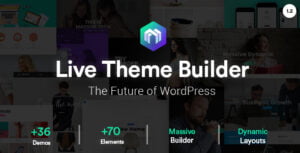 4. Bateaux – A creative, professional and simple theme designed with 25 different homepage variations.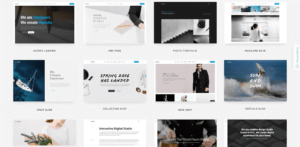 5. Impreza – It is the best WordPress theme of the year 2016 for its detailed review and creativity.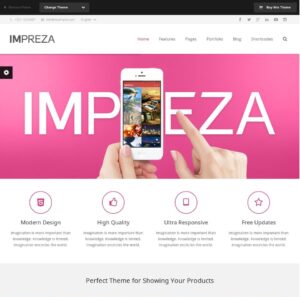 6. BeTheme – It's the best-selling WordPress themes for its creativity with 210+ pre-designed websites.
7. The Core – This is a great creative corporate theme with 10 amazing templates for websites
8. Uncode – A super creative multipurpose theme by WordPress with over 6000+ sales.
9. Infinity– This theme provides highly professional online support.
10. Kalium – A simple theme with amazing coding features by creative people.
11. Zerif Pro – A 100% responsive universal premium parallax universal WordPress template
12. Bridge – One of the simplest WordPress themes with pre-designed templates for almost all industry.
13. Houston – Clean and elegant theme by WordPress which is user-friendly, mobile and web browser compatible.
14. Overlap – High performance featured WordPress theme with premier revolution slider and visual composer.
15. RHYTHM – The weekly best-selling theme for over a year and has more than 50+ demos.
16. Heli– A professional theme with clean and simple concept with 12+ project option.
17. Node – The most simplest WordPress theme for all professional solutions
18. Conall– A Woocommerce compatibility theme that includes edge slider with zoom animations and parallax effects.
19. DECA – With this theme, portfolio websites can be created easily and it has complete e-commerce functionalities.
20. Narcos– Ideal theme for corporate, creative agency and business. It has 22 sub-pages and 4 header styles.
21. Babylon– A simple and beautifully crafted WordPress theme best used for personal blogging.
22. SimpleMag Magazine – Very popular collection from WordPress ThemeForest and has features like configurable drop-down menu and page composer.
23. Waxom– A modern featured theme with premier plugins and sliders.
24. Perfect Rent – This theme offers memorable parallax scrolling 2D-effect with HTML and CSS.
25 Deploy – A highly professional and elegant theme with inbuilt drag and drop visual composer and WPML translations.
26. Yaga– This template is coded with WordPress and W3C coding standards with 100% responsivity and mega menu.
27. Stockholm – This theme has over 20 pre-designed multi-concept demos and is best for business websites.
28. Romixa – A theme by cssigniter team designed considering SEO optimization needs and drag and drop builder.
29. Startit – A latest simple theme by WordPress which is ideal for startups, businesses and tech companies.
30. Real Estate– This theme offers non-stop support and 80+ shortcodes all in just 2 step installation.
31. Juster – This simple layout theme has 15 unique pre-made layouts for various industry purposes.
32. High End – A theme with plenty variations and great features. This template has 10,000+ customers.
33. Parallax One– One of the reliable, awesome and simple themes used worldwide. Very compatible and best for professional usage.
34. Taste – Best WordPress template for the food industry as it has mega menu and parallax effects.
35. Rustik – This theme is designed for e-commerce projects with more than 600 Google fonts.
36. CR8OR– a WordPress theme specially designed for a creative agency and freelancer with visual composer.
37. Rosemary – Simple yet modern looking WordPress theme with featured sliders and TGM plugin.
38. Savoy – This theme helps in focusing products and highlights quality. It has AJAX built-in features.
39. Yunik– The highlight of this WordPress template is it has 15 different pre-defined demos and 1400 icons.
40. Borderland– A unique and flexible theme ideal for presentation, eshop and blogging websites.
41. Raptish– A professional WordPress template that is good for uploading your Curriculum Vitae.
42. Wex– Latest WordPress theme with HTML5 portfolio and it has a creative touch.
43. Coastal– Very smooth and fast performing theme in the WordPress ThemeForest.
44. Salon – A black and white theme with fully responsive setup.
45. Creative– A complex and expensive theme best used for creative themes.
46. BeWebmaster– A universal theme is attractive features like fast realization and top notch support.
47. Vigor– A theme with a powerful administrative interface. It has 12 pre-designed templates.
48. Zeum – A one-page design theme by WordPress that has 24/7 support.
49. Marion – Best theme in the creative market with 4 color schemes and different widgets.
50. Flexible – Professional and elegant theme with a low cost and simple design.
51. Mama – Clean coded theme with bootstrap 2.0 and W3C validation.
52. Aurum – Advanced and fast WordPress theme that is flexible and translatable.
53. Bloc – Swiss styled template with more than 40 elements to create content and sub-pages.
54. Gap – It's a latest theme published by WordPress, it's specially designed for minimalist port-folio websites.
55. Pretty – Highly demanded these by designers and bloggers. It is simple and gives a classic look.
56. London – A clean and curvy designed theme with 100% retina + responsive.
57. NRG – Ideal website theme by WordPress for startups and project kick-offs.
58. Ronneby – Powerful, smart and creative WordPress theme designed for beginners.
59. Box – Innovative, effective and beautiful theme featured with MotoPress Content Editor.
60. The 7 – best featured theme with 15+ ready-made templates.
61. Ultra Theme – A package of more than 32 layouts with 100% responsive features.
62. Flow – A recent and popular theme by WordPress designed considering all new generation requirements.
63. Fin Art – One of the elegant theme used by photographers, designers, artists and people with creativity.
64. Mega – Best e-commerce website with woocommerce extension compatibility and it has regular updates
65. Megatron – This professionally designed and featured theme has revolution slider and VC page builder.
66. Zero – An absolute business theme crafted with latest technologies like CSS3, SAAS or HTML5.
67. Splendid – This is the most impressive WordPress template with amazing modules and short-codes.
68. Polygon – A fast and effective theme with 12+ header styles and 8+ footer styles.
69. Gusteau – This featured and beautiful featured theme has 500+ font icons and 600+ Google fonts.
70. Fashion Icon – Stylish and unique website by WordPress, best used for the fashion industry.
71. Pitch – A theme created especially for agencies and freelancers with full-screen slider and parallax effects
72. SEO WP – A WordPress theme specially designed for search engine optimization.
73. Brooklyn – A smart and 100% quality theme that is mobile friendly and has 11000+ customers.
74. Moose – 2015 released WordPress theme with basic features and functionality.
75. Kalium – A user-friendly and visual composer featured WordPress theme template.
76. Rokophoto – Best theme for designing magazine websites and galleries as it has clean portfolio and parallax effect.
77. Semona – It's easy to build an e-shop with this theme as it has 3 premium plugins and revolution slider 5.0.
78. Salient – This advanced template has 36,259 sales and is the most like WordPress theme.
79. The Fox – A cool featured theme with HTML5 and CSS3 elements and jquery enhancement.
80. Photo Me – Most outstanding and demanded theme by photographers with 50+ galleries and portfolio templates.
81. Candy – A multipurpose creative theme with HTML5 and CSS3, blog and portfolio pages, Bootstrap 3 support, and about 12+ pre-designed designs.
82. Saurus – Multidimensional and multilingual theme ideally used for wedding, fashion, portfolio and more.
83. Marvela – The best theme to show off your creativity and imagination. It's supported by redux option framework and SEO.
84. John – A theme by WordPress with advanced typography, advanced portfolio systems, 6-page templates, and animated homepage.
85. Car Workshop – It is considered as a best-featured theme as it has WPML integration, video, audio and social-media options, lazy-load effect, HTML plus JS, blog and portfolio with bootstrap.
86. BBlod – This theme, in other words, is known as Big Bold. It has its fonts in stunning bold designs.
87. MiPortfolio – This one-page creative theme by WordPress has a draggable slider, 3d gallery, video and HTML backgrounds.
88. Orane – This smart and woo commerce integrated 3D slider, a low priced theme with incomparable features.
89. Howl – Amazing featured and designer template with tons of unique features.
90. Vira – A theme that has a remix of current and past trends. Its uniqueness is minimalism, hipster, simplicity and creativity!
91. Pontus – One of the most powerful and smart featured theme with great customization options.
92. August – this themes great attractions are responsive and retina ready, woo commerce integration, powerful theme options, unlimited layouts & colors.
93. Discovery – Latest theme with WordPress 4.1 version ash smart and effective features and it cab boost the performance.
94. Sk8er – A theme inspired by iOS 8 and is a multipurpose service provider. Visual composer and revolution slider are free in this theme.
95. Mandala – This theme is built similar to the concept of online stores. It has a filterable portfolio, Google maps and contact form.
96. X – It is a multipurpose feature packed theme developed by WordPress with 4 different and unique designs.
97. Sydney Pro – This featured website can be fully customized and users can access various Google fonts.
98. Fullpane – This WordPress theme is inspired by iPhone 5C and Themify Parallax themes.
99. Scalia – A theme with unlimited customizable options and latest multipurpose service provider.
100. Moesia – A beautiful and striking theme that offers visually stunning experience and static images.